The docking mode is a simpler view of the app, or in other words: the Full Screen mode or Full Screen Player. The station logo is displayed large in the center.
This larger display is intended to simplify the app handling in the car - and on a docking station.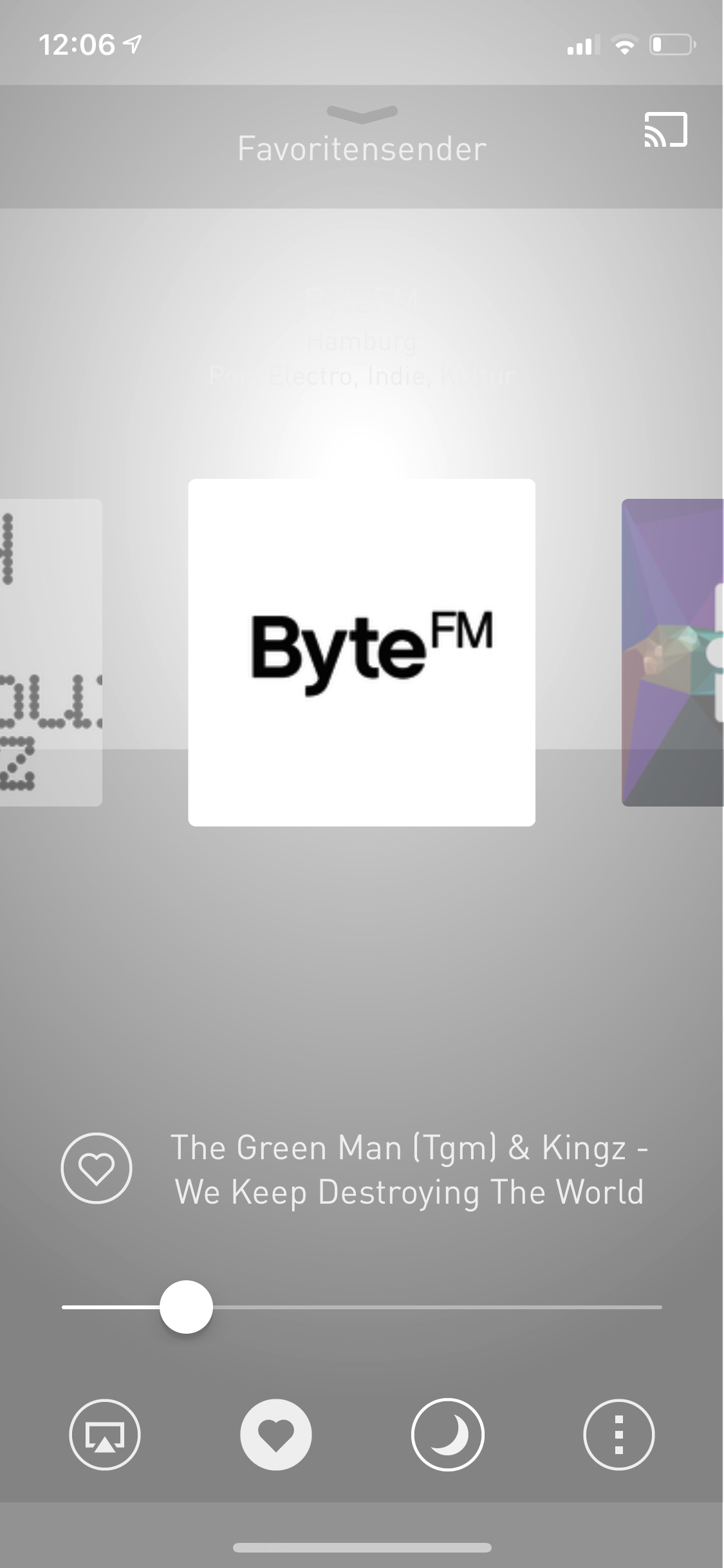 You can switch between channels by swyping left or right.
In the app settings you can set for which situations the Full Screen Player shall be activated automatically, e.g. when connecting to your car.
You can also access the Full Screen Player without activating anything in the settings, just by tapping the small station logo on the bottom left, in the small player.
Typing on the arrow on the top border closes the Full Screen Player.